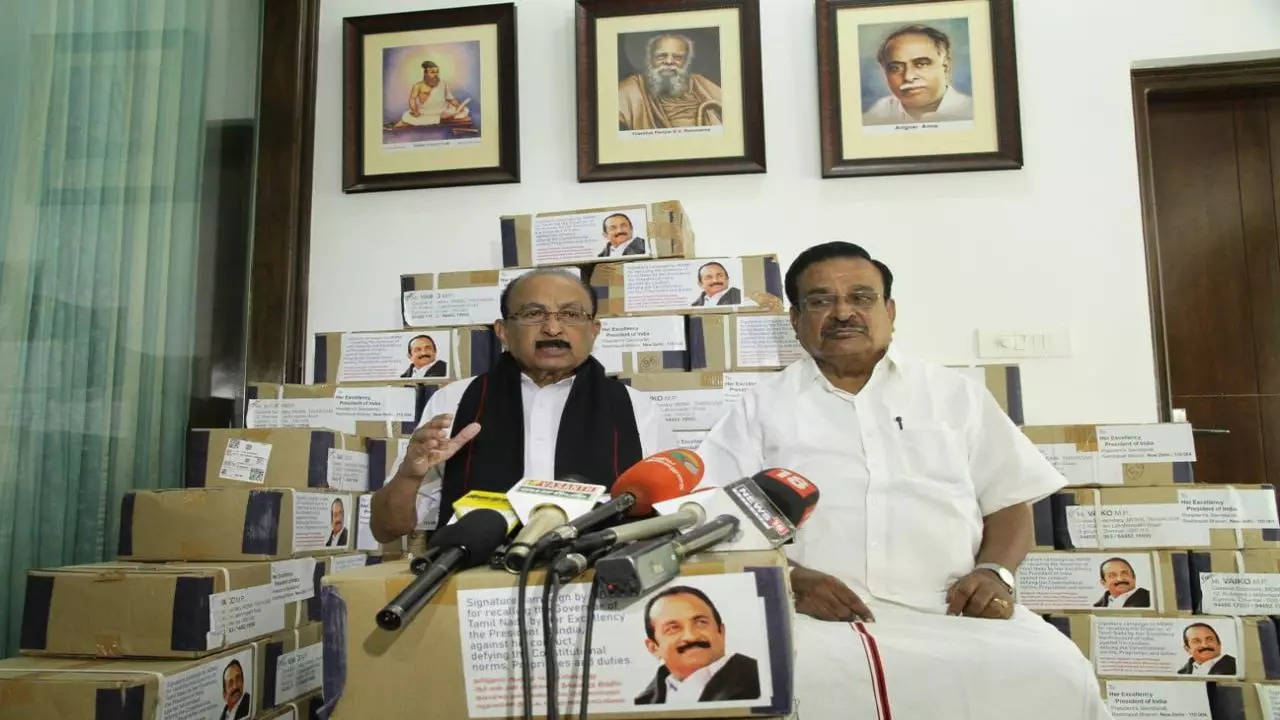 CHENNAI: MDMK leader Vaiko on Wednesday submitted a memorandum to Rashtrapati Bhavan, the office of President Droupadi Murmu, demanding the removal of Tamil Nadu governor R N Ravi from the post. The memorandum had 50 lakh signatures.
Vaiko along with MDMK MP A Ganesamoorthy submitted the signature copies, carried in cardboard boxes, to Rashtrapati Bhavan staff members. They told the MDMK leaders that they would hand over the memorandum to the President and communicate to them her response.
Later, in a statement, Vaiko said that since the governor was acting against the Indian Constitution and the state government, a memorandum to remove him was submitted to the President with the signatures of 57 MPs and 50 lakh people.
The signature campaign to remove the governor was launched at the MDMK headquarters in Chennai on June 20. In a span of three months, party members and functionaries obtained signatures from 50 lakh people.