NEW DELHI: In the ongoing ICC World Cup 2023, India's remarkable fielding performance has stolen the spotlight, and the post-match fielding medal ceremony has become a fan favourite. Leading this unique tradition is India's fielding coach, T Dilip, whose inventive methods of honouring the best fielder of the match have garnered considerable attention.
Following India's dominant 243-run victory over South Africa at the iconic Eden Gardens in Kolkata on Sunday, India's captain
Rohit Sharma
received the 'Fielder of the Match' medal.
Rohit's exceptional fielding skills and an aggressive start with the bat provided India with a strong foundation for their innings, where he played a stunning innings of 40 off 24 deliveries. Upon announcing Rohit as the medal winner, his teammates Shubman Gill and Ishan Kishan extended their congratulations, and Shreyas Iyer presented the medal to the skipper.
Dilip, the mastermind behind this fielding medal tradition, expressed his admiration for the team's commitment to fielding. He emphasised that the strength of the entire team lies in each of its members. He also highlighted the outstanding fielding efforts of Suryakumar Yadav.
Dilip's creativity in presenting the medals has made them highly anticipated by the players, who often gesture on the field about their desire to win one after taking a catch. In a video posted by the BCCI, the excitement builds before the mobile camera finally freezes on Rohit, signalling him as the winner.
Dilip further elaborated, "One year back, we found some philosophies for the team, and one important thing was a body on the line. If anyone comes as a first example, it's a captain. We have been stressing one point, it's not about one catch or two good catches. It's what spark you give to the team, and everything counts."
Rohit Sharma also shared his thoughts on the unique tradition, emphasising that the medal represents more than just catches and run-outs. It symbolises the impact a player makes during the game, and Rohit's tactical awareness and outstanding fielding in the match made him deserving of the honour.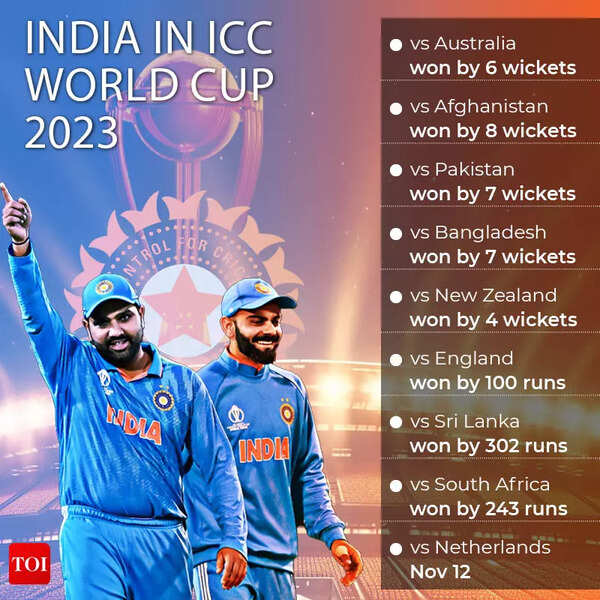 India's impressive form in the World Cup has set the stage for their upcoming match against the Netherlands in the last league stage match, which will take place at the M Chinnaswamy Stadium in Bengaluru. The team's commitment to fielding excellence has become a defining feature of their World Cup journey.
(With inputs from ANI)