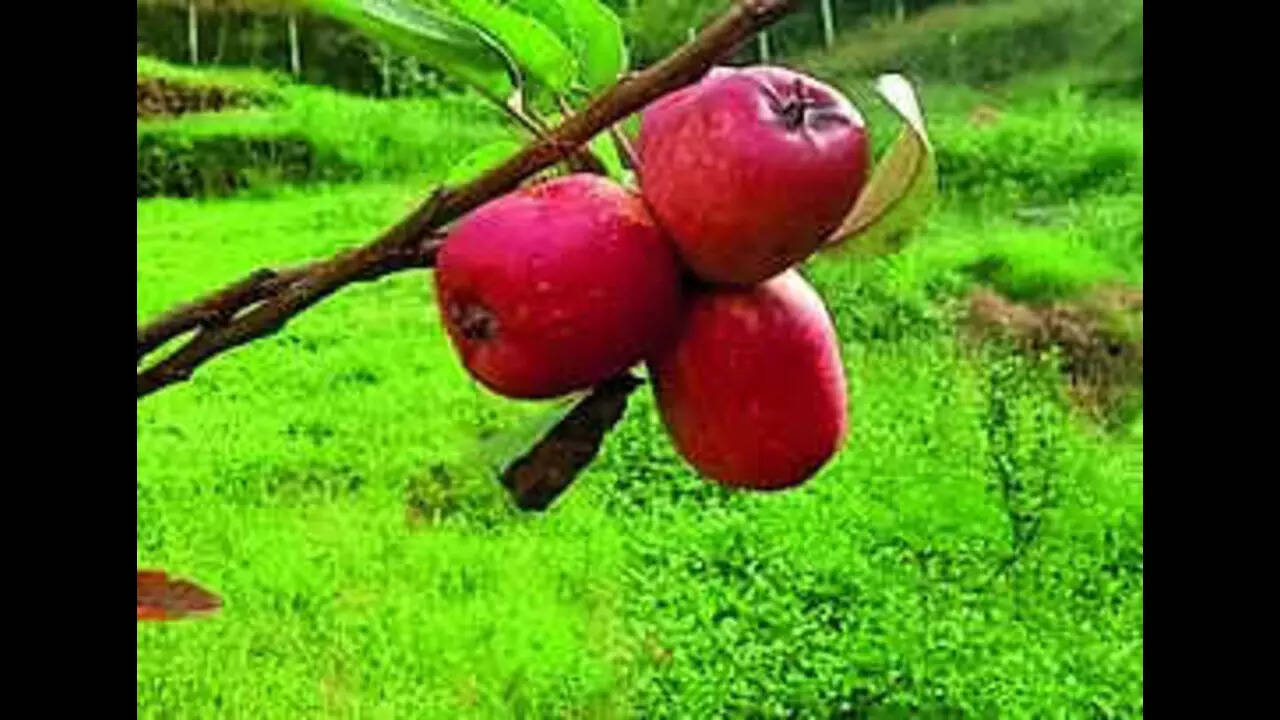 UDHAGAMANDALAM: A section of farmers in the Nilgiris have succeeded in growing apples at Kookkal village in Kotagiri. They are now planning to introduce apple cultivation at all the Badaga villages in the hill retreat, which houses more than 300 of them.
It was two years ago when around 120 farmers under the banner of WhatsApp group 'Knowledge Sharingand Caring' brought 2,000 apple saplings from Kashmir and planted them in different parts of the district at different elevations on an experimental basis.Today, 50 of them are bearing fruit in Kookkal village.
S Padmanabhan, one of the farmers in the group, said they had seen at least 99% of the saplings survive. "It is a great success." According to him, full yield could be expected only from the fourth year of plantation. An apple tree would bear at least 100kg of fruit in a year. A farmer cultivating apple on an acre could generate at least ₹8 lakh in a year, he said.
The group is also committed to bringing back orange, peach, pear and apricot cultivation to the hill district.
"When we did a research across the district, we found that orange, peach, pear and plum were no longer cultivated in the district, which was once famous for them. We wanted to bring them back. In the process, we introduced apple cultivation in the district and succeeded," Padmanabhan said. He said they had several virtual meetings in connection with the apple cultivation. "We also had farmers from
Himachal
on board to gain knowledge in apple cultivation." He said they were planning to introduce apple cultivation in the Badaga villages in the district in the coming days. Prabhu Nanjan, a farmer from Pororai village, said, "I had planted 200 apple saplings on 40 cents two years ago. In the first year, they flowered. In the second year, they started bearing fruits."